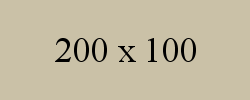 1 of 4 Basic Banner Sizes

As the Orbis Games community grows, the newspaper staff is striving to maintain that same momentum for the months to come. One of the ways to maintain interest is by offering advertisements at affordable prices. This idea has come up a few times, but newsletter staff never reach an agreement on execution. Within the advertisement link in the upper right hand corner, you will find workable size dimensions, fixed pricing, servicing fees, as well as future possibilities.
We want to make this newsletter exciting for everyone in the community by hosting fun events every few months. The problem there is, how do we reward members from 5 different games? The only universal way to reward members is through game credits. So the money earned through advertisements will go towards all of our contests.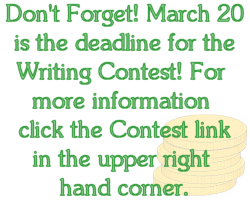 Alabama - Editor in Chief

Alias - Editor/Writer
Bara - Jack of all trades


Writers:
Kholran


VHR Forum Update...
PAGE 1
Irish Dog Breed Quiz...
PAGE 1
Irish Horse Breed Quiz...
PAGE 1
Jim's A Nut...
PAGE 2
Ireland's Pot'O Gold: Native Horses...
PAGE 2
Shamrock Cookies for your Pets...
PAGE 2
Meet the Glen of Imaal Terrier...
PAGE 2
The Myths of Blue Eyes in Dogs...
PAGE 3
Meet the Degu...
PAGE 3
How to Paint Curly Hair...
PAGE 3